Professors Helen Hastie and Yvan Petillot appointed to lead the National Robotarium
Professors Helen Hastie and Yvan Petillot appointed to lead the National Robotarium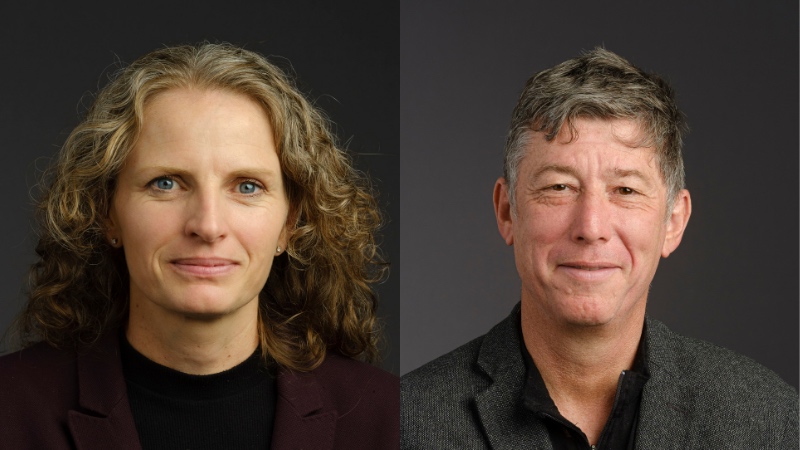 Professor Helen Hastie and Professor Yvan Petillot have been appointed as joint academic leads of the National Robotarium.
The National Robotarium, a partnership between Heriot-Watt University and the University of Edinburgh, is a world-leading centre for Robotics and Artificial Intelligence based at Heriot-Watt's Edinburgh campus. Taking a responsible and collaborative approach, its pioneering research develops new prototypes, supports early stage product development, and drives forward productivity. Key areas of research applications include power systems, manufacturing, healthcare, human-robot interaction, assisted living and hazardous environments.
Speaking on her vision for the National Robotarium, Professor Hastie said: "The National Robotarium will forge a centre of excellence for fundamental research, as well as its translation into the marketplace, leveraging the world-leading talent of the staff at the Edinburgh Centre of Robotics and the students at the Centre for Doctoral Training in Robotics and Autonomous Systems.
"There are a whole range of sectors, from healthcare to agriculture, where autonomous systems could provide valuable assistance and the research and industry-related activities of the National Robotarium will enable this."
Commenting on why the National Robotarium will accelerate the commercial development of autonomous systems, Professor Petillot explained: "Working at the interface between academia and industry, the National Robotarium will translate world-class research into new products and markets for the benefit of the UK.
"It will become a major innovation hub, working across multiple sectors and offering our staff and students the opportunity to co-create new products and businesses to support the net-zero and circular economy of the future." 
Professor David Lane, the inaugural academic director, will continue his association with the National Robotarium through an ongoing position on its Scientific Advisory Board.
The National Robotarium building will open on Heriot-Watt's Edinburgh campus in 2022.
Source: https://www.hw.ac.uk/news/articles/2020/national-robotarium-leaders.htm